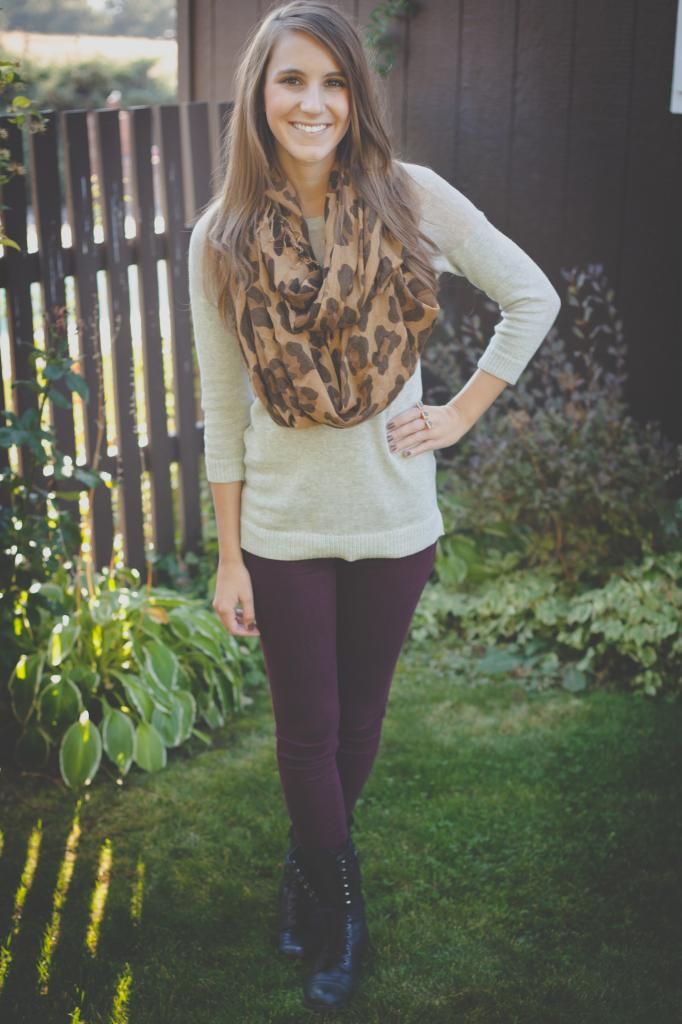 Sweater: Frenchi via Nordstroms – find HERE
Jeans: Bullhead Black via PacSun
Scarf: Old Navy (Find a similar version HERE)
Boots: Guess
Ring: Giza Ring via Jewelmint – get it HERE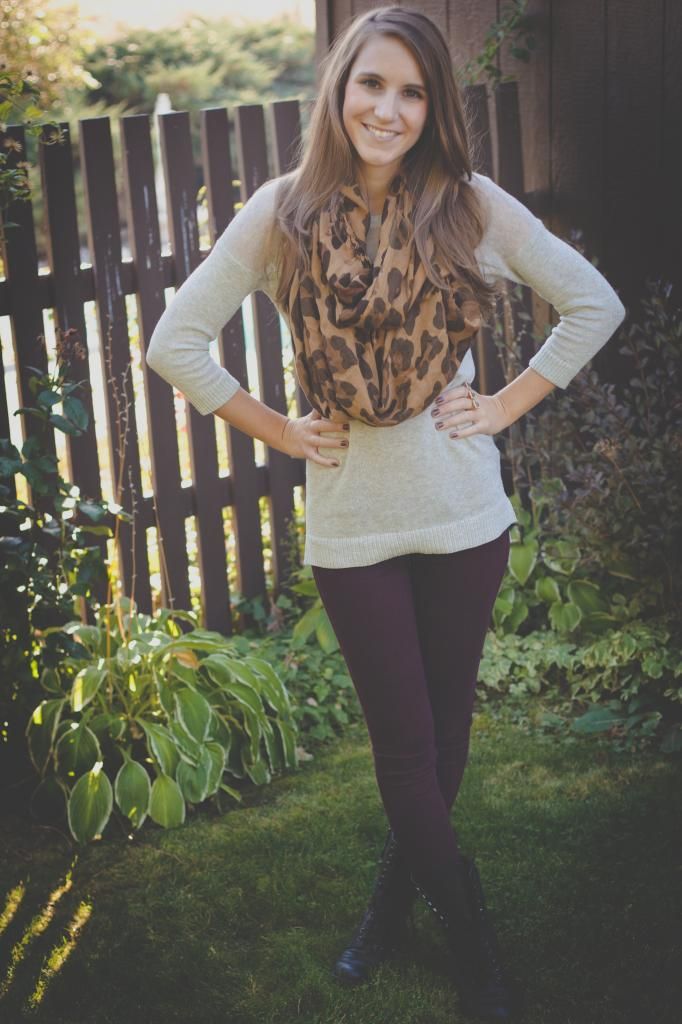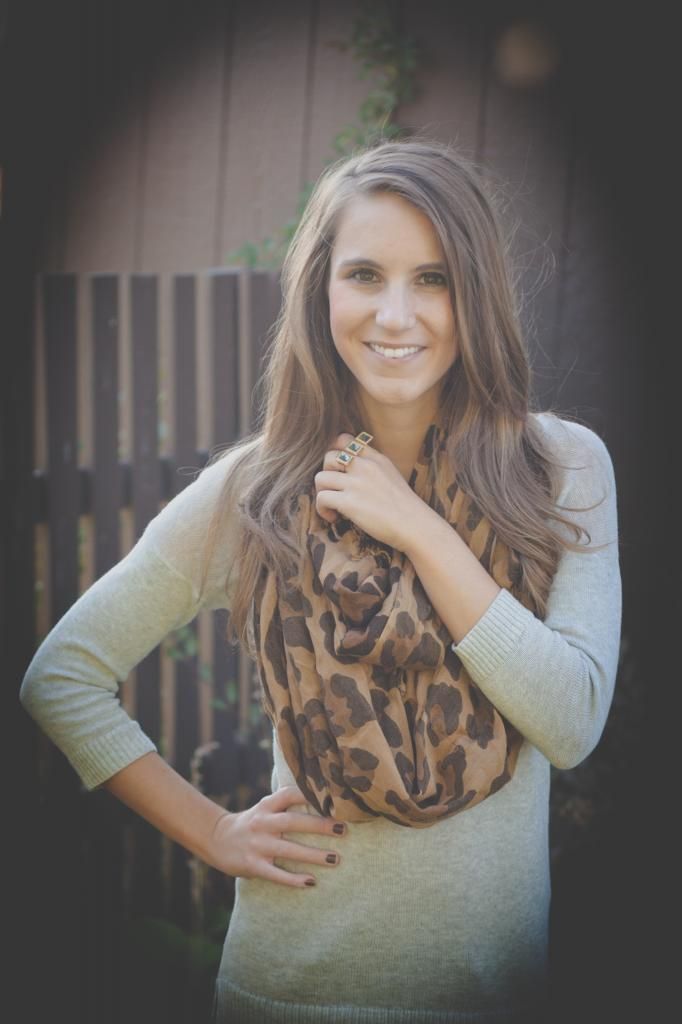 This weekend I made the 3.5 hour trek to visit my boyfriend at college. As I recently graduated from the same college, it was nice being back to my old stomping grounds. I had a great time with the boy, but it was definitely hard to leave Sunday afternoon. Long distance relationships are hard and while Skype, phone calls and texts help to make things easier, they are definitely no comparison to being face to face!
If any of you follow me on Instagram (@twentiesgirlstyle) you might have seen a little sneak peak of this outfit as this is one of the outfits I wore on my weekend getaway. I'm pretty much obsessed with the color combination of purple, black and leopard. I also love the addition of the combat boots I recently re-discovered in a box under my bed. Not sure how these managed to get lost, but I am so glad to have found them…to be honest, they are pretty much all I have been wearing since the re-discovery!
Also, I ran out of room on Blogger/Picasa for my pictures! I used Photobucket to upload, but noticed they were deleted this morning and had to re-upload. I'm sure many of you have run into this problem, so what are your solutions? Do you use Photobucket or some other uploading site or pay the extra to get a bigger Picasa storage? Help!
On another note, I am so excited to announce the winner of the $25 Rire Boutique gift certificate, Ali from The Drawing Mannequin! Congrats Ali, I can't wait to see what you spend your gift certificate on!!
If you haven't checked out Rire Boutique yet, I definitely urge you to ASAP. They have so many adorable pieces right now that are so fun and unique and perfect for any closet! Enter the promo code twentiesgirlstyle at checkout for 20% off your purchase!